Please complete the Tutor Registration Page to register as a Tutor-Educator. You will be listed on our website as a tutor that is available to work with children with autism. Your registration will provide you a unique user name and password that will give you access to our parents who are looking for tutors.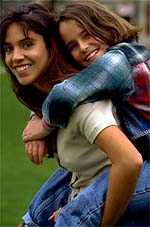 This is an example of the type of information that will be given under your listing on our list of available tutors: Your name, city, state, email, age of child you want to work with, whether you are willing to work in home or school setting, hours available per week, and whether you are willing to be trained. In addition, there is a section for any additional comments you want to add that will help prospective parents know you a little better so they can decide if you'll be a good fit for their child.
This information will be made available only to employees of our organization, prospective parents who have also registered with us, and professional organizations in a position to help you (Example: speech therapists, swimming instructors, therapeutic horseback riding, autism school programs, etc.).