Cleveland Clinic Center for Autism
The Cleveland Clinic Children's Hospital for Rehabilitation, 2801 Martin Luther King Jr. Drive, Cleveland, Ohio 44104,
Ph. 216-721-5400
Monarch School @ Bellefaire JCB
Contact: Deborah Mandel, Monarch School Bellefaire JCB, 22001 Fairmount Boulevard, Shaker Heights, Ohio 44118,
Ph. 216-932-2800


Cleveland State University
Speech and Hearing Clinic
Contact Name: Taya Neuman, Clinic Administrator, or Terry Bauman, Clinic
Administrative Assistant
2121 Euclid Ave. MC 429
Cleveland Heights
OH 44115-2214 USA
Ph: 216-687-3804
216-687-6989
Fax :216-687-6993
E-mail: t.m.neuman@csuohio.edu
t.kolb@csuohio.edu

The Cleveland State University Speech and Hearing Clinic is an on-campus clinic that provides assessment and intervention for individuals across the life span with speech-language-cognitive-audiological concerns.
All therapy and diagnostic services are provided by graduate students or upper level undergraduate students enrolled in the Speech and Hearing. All student work is directly supervised by a licensed and certified speech-language pathologist and/or audiologist.

Mission Statement
The Cleveland State University Speech and Hearing Clinic is dedicated to:
Facilitating the development of functional gains in the client's ability to communicate with others. Involving the client's family and other significant persons in the therapeutic
process. Providing superior services to persons regardless of their financial situation.
Jan. 4, 2010


Middleburg Early Education Center
Contact: Marilyn Edwards, Middleburg Early Education Center, 7171 Pearl Road, Middleburg Heights, Ohio 44130,
Ph. 440-888-9922


Achievement Centers for Children's Services

Cleveland East:
4255 Northfield Rd.,
Highland Hills, OH 44128,
Ph. 216-292-9700

Cleveland West:
14587 Madison Ave., Lakewood, Ohio 44107-4395,
Ph. 216-521-5050



Pyramid Autism Center
Contact: Elizabeth Clark, Pyramid Autism Center, 2830 North Glassell,
Orange, CA 92865, Ph. 714-637-1292
or 888-554-5554


Golden Child Resources
Contact: Kathy Kelchner
2132 S. Woody Rd.,
Dallas, TX 75253
Ph. 972-286-8808
Fax 903-886-2133
E-mail address: goldenchildres@aol.com
Comments: We are dedicated to providing quality educational resources and materials to parents, educators and children with autism and other developmental disabilities.




Northwestern Human Services
Autism School
Contact Name: Sharon Greene, MA , Director
121 St. Edwards Lane
Herminie, PA 15637 USA
Ph: 724-446-7282
Fax : 724-446-7284
E-mail : sgreene@nhsonline.org



Horizons Development Remediation Center
Contact Name: Nicole Beurkens,MI
3120 68th St., SE,
Caledonia, MI 49316, USA.
Ph. 616-698-0306
Email : info@horizonsdrc.com

We offer a variety of therapies and educational services to children with autism and related disorders, as well as their families.
Our programs and services include:
Individualized instruction programs

Relationship Development Intervention (RDI)

Home Consultation Programs

Occupational Therapy

Speech Therapy

School Consultation

Summer CAMPS
Jan. 31, 2006


Connections Academy Online
Contact Name: MTSMCA
1000 Lancaster St., 6th Floor,
Baltimore, MD 21202, USA
Ph. 1-800-887-6590
Fax: 1-800-887-6590
Email: enrollment@connectionsacademy.com
An awesome alternative if you live in a small town and the school cannot meet the needs of your child.
Nov. 10, 2007


STEPS Behavioral
Consulting Services
Contact: Jennifer Might
STEPS Behavioral Consulting Services,
27302 Maurer Drive,
Olmsted Township, OH 44138
Ph. 440-377-0029
Fax 440-628-5289
Email: admin@stepsconsulting.org
We are a full service agency that provides tutoring and consultative services in the home
setting. We specialize in (AVB)
Applied Verbal Behavior therapy
in teaching language and functional
skills as well as utilize principles
of ABA in decreasing maladaptive behaviors.
STEPS also offers social skills
classes in North Olmsted.
Aug. 30, 2006


Brain Train Cleveland
Contact: Diane Massad
Brain Train Cleveland
1031 Cahoon Road,
Westlake, OH 44145
Ph: 440-835-5071
Fax: 440-835-5071
E-mail: braintrain@sbcglobal.net
Brain Train Cleveland offers training using the Interactive Metronome, a computer-based software that enhances the speed on information processing along neural pathways. With a 3 week protocol, individuals will improve the mental processing speed and inprove their timing. These improvable skills will benefit reading, fluency, math
fluency and movement sequencing.
Please contact Diane Massad, CIMT for a complementary 20 minute Timing Assessment.
Visit: http://www.brain-train.biz and then call 440.835.5071 to visit our
Westlake office.
Jan. 18, 2007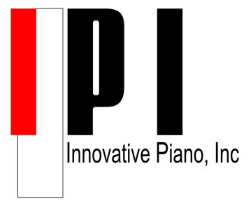 Innovative Piano, Inc.
Contact Name: Jeffrey Young
106 West Circle Ave.
Salisbury MD21801, USA
Ph: 1-800-997-7093
E-mail: contacts@innovativepiano.com
Innovative Piano, Inc. provides piano education exclusively to individuals with autism and other special needs. We have developed a unique system which combines ABA and Classical Piano concepts. Positive reinforcement, errorless teaching, and the use of objective data used in our program allow the piano to become just like another instructional program for students. Our teachers provide in-home and studio based lessons depending on our clients' location. Innovative Piano, Inc. offers lessons throughout the country and will find and train teachers on an individual basis. We are offering a free introductory lesson and a new referral based discount program.





SUPER Learning Center
Contact: Casandra Goodwin or Cynthia Duckworth
2800 S. Arlington Rd,
Akron, OH 44312
Ph: 330-899-4119
E-mail: cduckworth@superlc.com

We are a provider for
Ohio's Autism Scholarship Program!
So Much More Than a Private Tutor
At S.U.P.E.R. Learning Center, we believe that learning is a life-long process. We are essentially, professional students committed to helping other students overcome whatever is challenging them. We have dedicated ourselves to understanding as much as we can about how the brain functions. We have spent countless hours researching how the brain learns, how it processes, and how to apply our knowledge to make learning easier and more enjoyable. Our staff understands the heartache one feels helplessly watching a loved one struggle with even the most basic concepts. We can help bring the spark back in the eye of the child you love and make learning fun again.
S.U.P.E.R. Learning Center has been able to help students with a variety of needs. We have worked with needs such as autism, asperger's, cerebral palsy, down syndrome, ADD, ADHD, laterality, brain trauma, visual and hearing impairments, as well as gifted and typical
students. Our students range allages, including adults. Since each student has their own learning style, the applications we use vary:
Our unique Physical Cognitive Skills
(PCS)training system, we help to integrate both sides of the brain and the five senses. We have found when using these techniques are applied, there often is a larger margin of retention than in traditional classroom training methods.

Patience, Encouragement and Positive Reinforcement. Sometimes a different point of view can be the key. Academic, emotional and physical successes are all rewarded. Any progression is a form of success and we positively reinforce that.

Fun and games. We have evaluated hundreds of games and have found fun ways to reinforce specific concepts which students respond to best.

Please feel free to check out out website www.superlc.com
We have a staff that is really dedicated to helpings kids learn and grow and we understand the needs of public, private and home schooled children.
Oct. 15, 2007
WCEED, Inc.
Contact Name: Sue Sonkin Address: 503 Grasslands Road, Suite 101
City: Valhalla
State: NY
Zip: 10595
Country: USA
Phone Number: (914) 593-0593 x226
Fax Number: (914) 593-0594
E-mail address: ssonkin@wceed.com
Web site address: www.wceed.com
Comments: WCEED is a friendly, team oriented center-based program providing public and private sector services for young children with special needs for almost 30 years. Our teams include A BCBA certified ABA provider, Special Education Teachers with experience in providing ABA services, teaching assistants with ABA training, occupational therapists, physical therapists and speech and language pathologists. Our facility is modern and well equipped, including a large sensory motor gym. Our staff has further training in PROMPT, feeding, sensory integration and
Tomatis. We are located in the New York metropolitan area, Westchester County,
Valhalla, New York. That is 30 minutes from New York City and 10 minutes from the Tappan Zee Bridge. We are pleased to perform consultations over the internet or by telephone.
Apr. 21, 2010
North Coast Tutoring Services Contact Name: Angela Nestor
Address: 31300 Solon Rd, Ste 1
City: Solon
State: OH
Zip: 44139
Country: USA
Phone Number: 4409140200
Fax Number: 4405421504
E-mail address: angelan@northcoasted.com
Web site address: www.northcoasted.com
Comments: As an Autism Scholarship Program Provider, we offer home-based programs throughout the State of Ohio.
Academic Programs: If you child isn't successful in a school environment, we can customize an academic program to meet your child's needs. Our tutors are trained in specialized methods. We serve school age children from ages 5 to 22.
ABA Programs: We provide tutors for home-based programs. And this can be in
partnership with another organization who provides an ABA consultant.
One-on-one tutoring is available in all subjects, grades and ages. Our reading,
writing and math curriculum is designed for students with disabilities. However, if your child is advanced and is interested in other subjects, we can provide tutors for most subjects.
June 18, 2009
Learning Advantage Education Center and Preschool Contact Name: Esther Aina
Address: 5200 Mayfield Road
City: Lyndhurst
State: OH
Zip: 44124
Country: USA
Phone Number: 216-410-8009
Fax Number:
E-mail address: learningadvantageservices@gmail.com
Web site address: www.learningadvantage. mynetworksolutions.com
Comments: We offer an Inclusion Preschool and an Intervention Program.

Our inclusion preschool is designed for potty trained students ages 3-5 years old. The preschool enrolls 12 children into each class with the inclusion ratio of 8 typical children to 4 non-typically developing children. The program focuses on the generalization of social and academic skills into the typical preschool classroom. The use of routine, structure, consistency, and behavior training allows for students with mild disabilities to successfully participate in this program. Due to some behaviors or disabilities, some students may need to attend with a shadow.
Our Intervention Program, called Explorers, is designed for potty trained or almost potty trained students ages 2 1/2 to 6 years old with mild learning disabilities or developmental disorders.
Explorers will receive special interventions as needed and experience the typical preschool classroom as appropriate.
The intervention program will target IEP goals as well as age-appropriate academic, social, self-help,and play skills with the goal to generalize these skills into the preschool classroom with typical peers.
Our goal is to prepare students to transition from the Explorers program to the preschool program and eventually to their typical Kindergarten program within their school district.
The Explorers program is taught by a licensed Intervention Specialist and directed by an Intervention Specialist with over 7 years of training and work with students affected by Autism and the use of Applied Behavior Analysis. Speech can also be provided at the school.
Contact us today for more information.
Apr. 28, 2011
Peak Potential Therapy
Contact Name: Holly Reimann
Address: 8848 Commons Blvd. Suite 101
City: Twinsburg
State: OH
Zip: 44087
Country: USA
Phone Number: 330-405-8776
Fax Number: 888-497-8885
E-mail address: contact@peakpotentialtherapy.com
Web site address: www.PeakPotentialTherapy.com
Comments: Peak Potential Therapy is a private practice offering a range of therapeutic services and resources for children with Autism and other disabilities, serving the Greater Cleveland/Akron Ohio area.
All services complement and support the child and family by teaching in an environment that is suitable to meet the child and family's needs.
Nov. 16, 2010
Butterfly Effects
Contact Name: Charlotte Fudge
Address: 750 E. Sample Road,
City: Pompano
State: FL
Zip: 33064
Country: USA
Phone Number: 888 880-9270
Fax Number:
E-mail address: content@butterflyeffects.com
Web site address: butterflyeffects.com
Comments:
Butterfly Effects specializes in providing ABA-based support for children and adults with autism and other pervasive disabilities and learning challenges. Emphasizing one-on-one supports, our BACB certified tutors provide intensive interventions in the ares of:
Behavioral Improvement
School Readiness
Academic Support
Speech and Language Development

All of our tutors are supervised by Board Certified Behavior Analysts and ASHA
certified SLP's.
We are a national network of more than 300 professional dedicated to providing
comprehensive coordinated care delivered in an individual's natural environment.
We also provide school consultations and IEP support. Thank you
http://butterflyeffects.com/company/aba-supports
Jan. 29, 2012
ABA Outreach Services
Contact Name: Michelle Baskin
Address: 6545 Brecksville Rd.
City: Independence
State: OH
Zip: 44131
Country: USA
Phone Number: 216-272-3963
Fax Number: 216-674-2304
E-mail address: mbaskin@aba-therapy.com
Web site address: www.aba-therapy.com
Comments: Our Mission at ABA Outreach Services is to provide effective
intervention for children with Autism using the Verbal Behavior branch of Applied Behavior Analysis embedded in age-appropriate play. Consultants create programming based on each child's specific social,
communication, academic, and self-help needs. Families use our Consultants or
Behavior Therapists to perform 1:1 therapy in homes or at the center. We offer Social Skills groups for children across the Autism Spectrum from age 2 to 13 years old.
ABA Outreach Services also provides consulting and training for School Districts.

added Oct. 25, 2012


Harvis Educational Learning Program
Contact Name: Bruce Harvis
Address: 249 Sulky Way
City: Chadds Ford
State: PA
Zip: 19317
Country: USA
Phone Number: 1-888-684-4181
E-mail address: harviseducation@gmx.com
Web site address: http://www.harviseducational.com
Comments: Our program provides you with a certified Special Education Teacher
that will come to your home and work with your child based on their individual
needs. We make every effort to match tutor and child based on learning needs
and personality preference. Please feel free to contact us at anytime if we can
be of service.
July 30, 2011

ClubZ! In-HomeTutoring Services
Greater Akron-Canton, Ohio 44311

Email address: akroncanton@clubzhometutoring.net

Comments: ClubZ! In-Home Tutoring Services is an approved provider of the Ohio
Department of Education's Autism Scholarship program and their Jon Peterson
Scholarship for children with IEP's. These programs provide one-on-one tutoring
at no cost to the parent. We have qualified tutors for both of these programs
as well as any age or grade student.

Call us at 866-706-9455
Aug. 11, 2012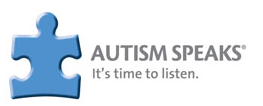 Integrations Treatment Center
Contact: Lynette Scotese-Wojtila
28700 Euclid Ave.
Wickliffe, OH 44092
Ph. 216-965-6106


Barrie G. Galvin, OTR/L & Associates, Ltd.
25221 Miles Rd.
Warrensville Heights, OH 44128
Phone Number: 216-514-1600
E-mail: info@galvintherapycenter.com
July 31, 2007


Autism Services for Kids
Contact Name: Kate Vanderplough
20920 Farnsleigh Rd
Shaker Heights OH 44122 USA
Ph: 216.921.5251

E-mail : info@autismservicesforkids.com
Autism Services for Kids (ASK),
based inShaker Heights, Ohio, is a
private consulting agency that provides
services for children through adults
with developmental and behavioral disabilities.
ASK staff members have worked with over 350 individuals with developmental
disabilities and have accumulated over 20,000 hours of direct service working with their clients and their families.ASK is also a provider for the Ohio Autism Scholarship Program.
Nov. 9, 2009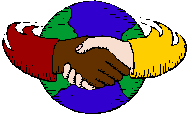 We invite anyone or those interested in furthering our cause to contact us at:
info@autismtutors.com